The History of Fentimans
We have a rich history of Botanically Brewing premium quality drinks with knowledge and expertise that has been passed on from generation to generation of the Fentimans family.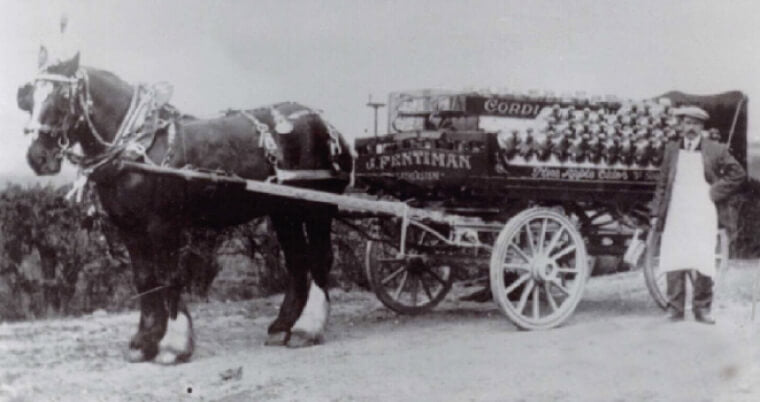 Once upon a time...
In 1905, Thomas Fentiman, an iron puddler from Cleckheaton, England was approached by a fellow tradesman for a loan. A deal was struck and a recipe for Botanically Brewed ginger beer was provided as security. The loan was never repaid so Thomas became the owner of the unique recipe, which he began using to produce Fentimans Ginger Beer.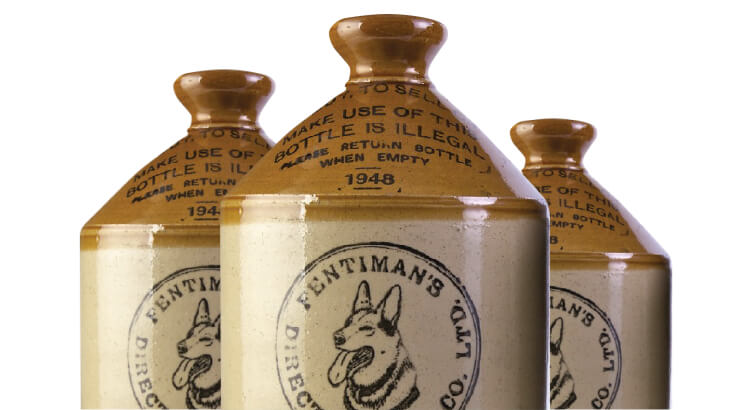 Thomas sold his Botanically Brewed Ginger Beer door to door via horse and cart in ceramic jars known affectionately as GREY HENS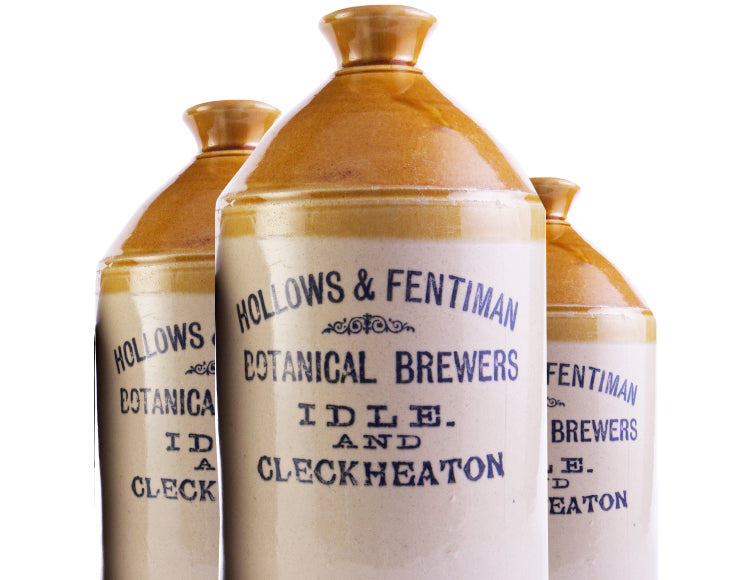 Our Logo
Originally there was no company logo. Instead, the Grey Hens carried the surnames of family members.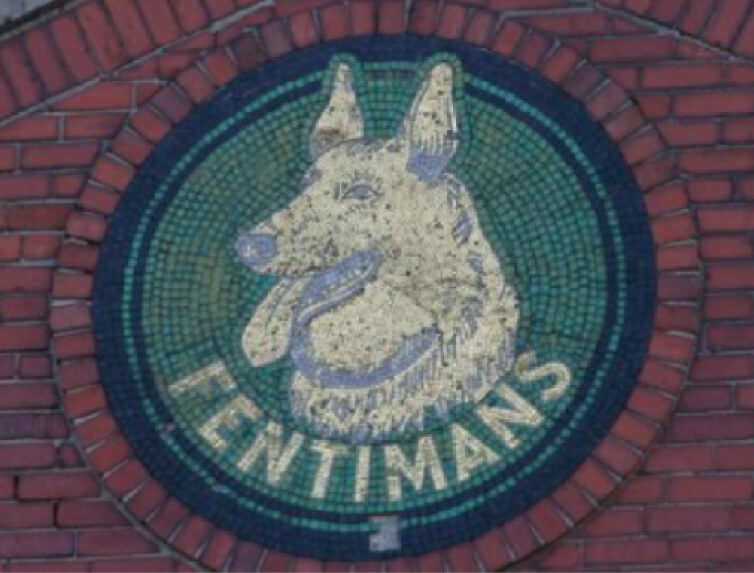 Fearless
The dog that proudly guards every Fentimans bottle is Fearless, Thomas' faithful dog. Her portrait is still our logo to this day and she proudly guards our head office, Fearless House!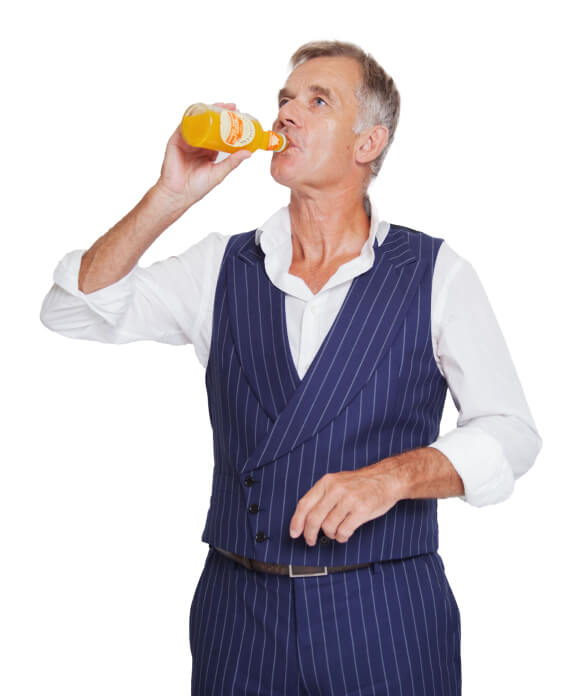 A Family of Brewers
Over 100 years since Fentimans Botanically Brewed drinks, the business is still in the Fentimans family and is owned by the Great Grandson of Thomas Fentiman, Eldon Robson.
Hand-Crafted In The North Since 1905
We're proud of our North East roots. And our craftmanship. Our Flavours are still hand-crafted by Paddy in Fearless House (our HQ) in Hexham